Who would want to leave memories behind during the Bedroom House Mover? We build memories with everything, including humans, homes, and furniture. Therefore, leaving any of your furniture and showpieces will make you feel empty. That is why proper planning is necessary to overcome the relocation hassles.
No matter how minimalistic you are, relocating a 4 bedroom house is quite a tough job to do. And when you are running short on time, you need to organize everything quickly. You need to decide the relocation date, the packing materials, and the way of transferring, including loading and unloading. That sounds like a huge responsibility right! Don't worry, here we will discuss some tips and ideas on How Many Boxes Do I Need To Move A 4 Bedroom House.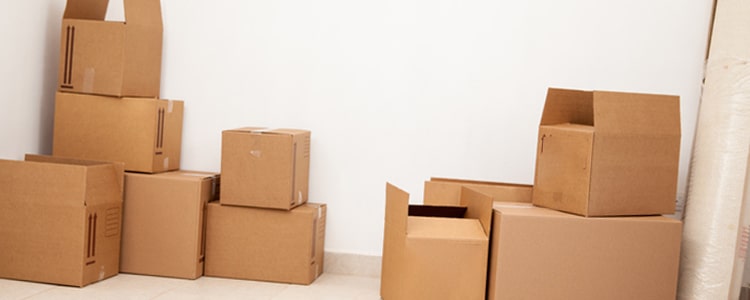 Types Of Packing Materials And Boxes
Once you have decided on your moving date, you need to think about your items in the home. Some items can be moved without any packing box and protective items. However, the fragile items need adequate protective layering and proper packing boxes to transfer safely. For example, you cannot just put all of your kitchen utensils in a bag and load them for relocation. During the transportation, those delicate glass plates and cups may collide, resulting in unnecessary breakage. Similarly, wooden furniture looks great, as long as they are in shape and shine. Therefore, if you do not pack them with proper items, some unnecessary dents and damages can happen. As a result, the furniture loses its shine. So, choosing the proper packing materials and fitting boxes are necessary for a hassle-free relocation.
For your dishes and fragile items, small boxes will be the best. So, look around your home and decide how many small boxes will be enough to put your fragile stuff safely.
Similarly, while packing your clothes and books, medium size boxes will be enough. Books can be stored altogether without additional support. So, get as many books as you can and put them all in medium boxes without leaving any space. Leaving space within the boxes will make the books move freely, resulting in damages.
However, if you are moving wardrobes, you can leave your clothes there. You can remove the entire wardrobe with the help of a professional removalists Adelaide agency. So, you can skip the wardrobe packing boxes. However, Bedroom House Mover professional removalists suggest packing the wardrobe and cupboards with proper packing materials to save from dents and scratches during transport.
Coming to your electronic gadgets, you need to take proper precautions. So, put as much support as you can to pack those items. Also, for removing air conditioning systems, do not forget to hire professional removalists, as it may lead to unnecessary damages. Apart from that, laptop and computer screens are prone to damage with a little pressure. So, seeking help from professional removalists from your locality will be the best choice to remove a 4 bedroom house efficiently.
How Many Boxes Will Be Enough To Move A 4 Bedroom House?
Professional removalists suggest gathering cardboard boxes with separating plates for a hassle-free house removal. So, you can get about-
25-40 Medium Boxes
15-25 Large Boxes
10-15 Extra Large Boxes
2-5 Bulky Shaped Boxes
8-10 Wardrobe Boxes (according to your requirements)
Now, these many packing boxes will be enough to move your belongings safely from a 4 bedroom house to a new home. However, if you have some other items that need special attention and packing materials, you need to get them customized. For that, seeking help from a professional removalist will be a better choice for you. So, talk to your local removalist team and get their assistance for a smooth removal process.