Hire Door 2 Door Movers and Get Seamless Removalists Services in Adelaide and Surrounding Suburbs
Door 2 Door Movers is one of the top Removalists in Adelaide committed to providing you with seamless removalist services of excellence including furniture removal, piano removals, office removals, commercial removals, emergency packing, and moving services. Our long-term operation has earned the reputation of one of the leading packers, movers, and the best Removalists Adelaide company. We provide stress-free, short-distance, long-distance, intercity, and interstate moves from all suburbs within Adelaide.
We understand your moving needs and value your time. We are thousands' first choice for Movers Adelaide because we cater to your every small to big packing and moving requirement at a very affordable price range. We have skilled professionals who are dedicated to meeting all kinds of moving needs. Excellent score on every move, we have more than 15000+ happy customers who have had a great experience with us.
Our Removalists Services
Our team of Movers Adelaide is equipped with all types of trucks, vans, and safety gear to keep your removal safe and easy. We are a fully licensed team of movers and Adelaide Removalists.
Why Hire Door 2 Door Movers in Adelaide?
Reliability and Trustworthiness
Our movers maintain a professional and ethical environment during their work. We use updated tools and machinery to maintain the trustworthiness of our removal company.
Professional Team
Door 2 Doors Movers always sticks to local administrative regulations and protocols for the accomplishment of office and house removal Adelaide workload. We are certified and accredited to carry on the moving business.
Customer-Focused Approach
We own vehicles of different ranges to keep our approach customer-focused. Firstly, we understand the moving needs of our customers.
Safety and Security
To keep you in a peaceful state of mind, we offer you insurance coverage for all the goods that are being moved from your old to a new place.
Tailored Solutions
With equal expertise and precision, we can customise the moving solution. This is one of the best features of our Adelaide Removalists to keep you stress-free.
Competitive Pricing
Our prices are based on the latest market rates and demands. We give a full guarantee of Cheap Removalists Adelaide for our clients. You can get services at competitive prices.
Customer Support
Door 2 Door Movers always lend hands in times of need, round the clock, all 7 days of the week. This makes us one of the best movers in Adelaide.
Your Trusted Partner for 24/7 Relocation Assistance in Adelaide and Nearby Suburbs
Whether you are in Adelaide or its suburbs or councils, we can send our team anywhere to help in moving your home, furniture, and office safely. We have many local teams to look after your moving needs and requirements that ask for a quick response and prompt service. So you can find our removalists service and assistance in Adelaide and Suburbs now for local moves, interstate moves, and other moves.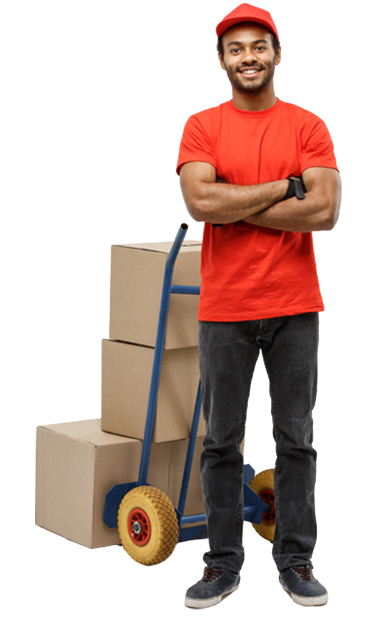 Shifting Process Followed By Our Company
Planning
First, we check your items to know all your requirements, and on the basis of all the requirements our removalists prepare a proper shifting plan that is best for you.
Appropriate packing
There are different packings for glass items, antique items, electronic items, marble items, and many more. We safely pack all items for small and long-distance moves.
Careful loading
Now the next step is the loading of all the goods boxes into our goods carrier vehicle and this should be done very carefully with the help of moving pads which ensures the proper safety of your goods.
Secure transportation
After counting the number of goods and loading them in the vehicle carefully our removalists will get your confirmation and then transport all your goods to the required destination safely.
Doorstep unloading
Our movers will assist you in unloading all your precious goods from the carriage vehicle. The goods will be cross-checked from the checklist provided by you.
How much does it cost to hire removalists in Adelaide?
The cost of moving service in Adelaide depends upon the total size of your items. In general, our removalist's hourly rates are $100 -$140 (including GST) for Monday to Thursday and $120-$160 from Friday to Sunday. These rates may increase as the number of men and the size of the truck increases.
4.5 Tonne Truck With 2 Movers
$100-$160 per hour
5.5 Tonne Truck With 2 Movers
$150-$170 per hour
8.5 Tonne Truck With 2 Movers
$180-$200 per hour
10 Tonne Truck With 2 Movers
$250-$360 per hour
How Long Will My Removalists Take?
You should know that even the smallest move can take 2-3 hours. Some moves can take 1-2 days. These main factors increase or decrease the moving time.
The number of boxes
The number and size of furniture
Assembly or disassembly required
Moving truck accessibility
Your house or office floor
The size of your elevator
The number of long hallways or walkways
The number of people helping you move
The distance between old and new place
Our Movers Adelaide fleet At Door 2 Door Movers
Small vans and light trucks: At Door 2 Door Movers, we provide a diverse range of small vans and light trucks tailored to accommodate your small to medium-sized moving needs. These vehicles are ideal for transporting items such as individual furniture pieces, small household belongings, or office equipment.
Medium- trucks between 6 and 9 tonnes: For a substantial moving service in Adelaide, our medium-sized trucks ranging between 6 and 9 tonnes are equipped to handle larger loads. Whether you're relocating a three-bedroom home or a sizable office space, these trucks provide ample space and strength to transport your belongings securely.
Semi-trailers up to 100 cubic metres: When your moving needs demand substantial capacity, our semi-trailers, capable of holding up to 100 cubic metres, provide the ultimate solution. These larger vehicles are ideal for extensive residential or commercial relocations. With their substantial size and capacity, our semi-trailers offer space and stability.
Our Responsibility and Environmental Initiatives
As the premier movers in Adelaide, we recognize our profound responsibility to the environment and society at large. Our commitment to sustainability is evident through a series of comprehensive environmental initiatives. We prioritize the use of eco-friendly packaging materials, opting for biodegradable or recyclable options to minimize our carbon footprint. Our fleet of vehicles is regularly serviced to ensure optimal fuel efficiency and reduced emissions. Beyond our operational practices, we engage in community outreach programs, partnering with local organizations to support environmental conservation efforts and educate the public on sustainable moving practices.
FAQ (Frequently Asked Questions)
The cost of hiring a removalist in Adelaide can vary based on several factors, including the size of the move, distance, services required, and the removalist company itself. Typically, for a local move within Adelaide, costs may start from a few hundred dollars and can increase for larger homes or additional services like packing and unpacking. Our hourly rate is $120-$150.
For office removals, it's advisable to book a removalist as far in advance as possible. Ideally, aim to secure a booking at least 4-6 weeks before your planned moving date. This lead time allows for better coordination and ensures availability, especially if the move is during a busy season.
Many removalists in Adelaide are insured, offering different types of insurance coverage for the items being moved. Always confirm this with the specific removalist company you intend to hire to understand the extent of their insurance coverage.
The service area of Door 2 Door Movers covers Adelaide and its surrounding suburbs. We also offer interstate moving services to and from Adelaide, catering to a broader geographical area.
Being the most reputable movers, we have both licenses and insurance to operate legally and offer protection during the moving process. Contact Door 2 Door Movers to inquire about insured moving services.
Door 2 Door Movers typically handles various types of moves, including residential relocations, office moves, interstate moves, and even specialized services like piano moving, pool table removal or furniture removal. We offer packing and unpacking services as well.