Door 2 Door Movers is one of the top Removalists in Adelaide committed to providing you quality removalists services of excellence including furniture removal, piano removals, office removals, commercial removals, emergency packing, and moving services. Our long-term association with this industry has helped us earn the reputation of one of the leading packers, movers, and the best Removalists Adelaide Company. Door 2 Door Movers are your low-cost, local moving specialists. We provide a stress-free, short distance, using big and small trucks for all sized home and commercial moving needs.
Thousands Have Chosen US, With 15,000 + Happy Customers
We understand your moving needs and value your time. We are Thousands' First Choice for Adelaide Removalists Service because we cater to your every small to big packing and the moving requirement at a very affordable price range.
We have the best of experience and our skilled professionals are dedicated 24 hrs to meet your all kinds of moving needs. Excellent score on every move, We have more than 15000+ happy customers who have a great experience with us, you also become a part of our family.
Our team of Movers Adelaide is equipped with all types of trucks and vans to keep your removalist safe and easy. We are a fully licensed team of movers qualified for Certificate III in Furniture Removal. This is an extra plus point which makes us more reliable and authentic.
What Makes Us Special Movers in Adelaide?
Reliable Transit Facilities
We own vehicles of different ranges to assist your transit process. We understand that major damage to goods and furniture take place during the transportation. To avoid this, our packaging team usefully packs all your goods properly with sufficient filling and cushioning in size-specific containers and wrappings. Our range of vehicles starting from classic to heavy-duty ones contains the utility vehicle which can efficiently meet your needs.
Dismantle and Assembling of Articles
Our team comprises technicians who can easily dismantle your furniture, computers, and other heavy articles from your old location. With equal expertise and precision, they can reassemble those at your new place without any technical or physical harm to your goods. This is one of the best features of our packing services to keep you stress-free, as we take care of your bulky belongings at the time of relocating.
Proper Documentation and Certification
Door 2 Doors Movers always sticks to local administrative regulations and protocols for the accomplishment of all its projects. We are certified and accredited by local administrative bodies and officials to carry on the business. We have always followed legitimate and genuine ways to conduct our business and tasks. Be it our service accreditations or transport permits, we always stay updated in documents to provide you with a legal restriction-free and authentic service.
How Long Will My Removalists Take?
You should know that even the smallest move can take 2-3 hours. Ten main factors increase or decrease the moving time.
The number of boxes you have
The amount of furniture you own and how big each piece is
How much assembly/disassembly is required
Moving truck accessibility (how far your movers have to walk to load and unload the truck)
The flights of stairs you'll have to navigate, and/or your access to a moving elevator
The size of your elevator
The number of long hallways or walkways to travel over
The number of people helping you move
The distance between your old apartment and your new one — and traffic or weather conditions on roads in between
How long do you have to move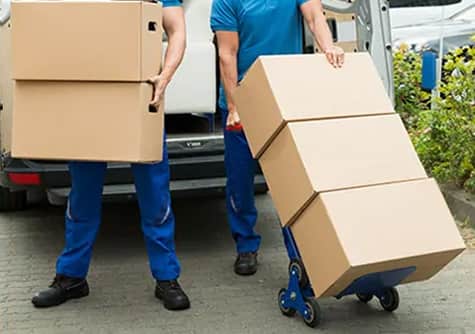 Here is the list of some general timings for moving:
One-bedroom moves take about 2-3 hours.
Two-bedroom moves take about 3-5 hours.
Three to four-bedroom moves take up to 7 hours.
Five or more bedroom moves can take 8 to 10 hours.
You can expect your removalist to take time around these estimates. You also know the factors that influence the time. Also, you should not make any hassle in moving.
We Make All Move Easy: Our Removalists Adelaide Services
House Movers/Removalists Adelaide
Our professional and certified team of home removalists takes optimum care of your valuable goods and décor articles at the time of your shift. Door 2 Door Movers crews are available to help you with any moving need. If you want us to, we can take care of your entire move. We are always prepared to help you in your moves and meet your precise requirements due to which we are the most reliable Home Removalists in Adelaide. Just call and get everything moved easily.
Office Movers Adelaide
Business, commercial and office removals can be the reason for stress and mismanagement for you and your staff. This may also lead to a significant loss of productivity. Our professional office removalists' team frame strategies with excellently planned moves and competent expertise to minimize these issues. We keep you well informed about the paper works with a comprehensive briefing and ensure that your Office Removal process is smooth and seamless. We always stick to the well-considered timelines with logical and good communication modes with compile health and safety requirements precisely. Using state-of-the-art techniques and handling equipment, our specialists will ensure your IT relocation is equally smooth, efficient, and free of unexpected technical problems.
After Care Services
We never abandon our customers once the removalists' task is done. We offer aftercare services to make you continue your flow of business with equal ease as it used to be at your earlier place. Our professional team guides you through all types of modifications, changes, or problems that we can assist with any further requirements you might have about furniture, workstations, or IT.
Piano Removals
We remove all the hassles of piano removals with our storage, packing, and moving services that make every removal easier and better for you. We have been providing the service of Piano Removalists for years, in every corner of Adelaide is completely safe. So if you are looking for the best piano removal service then you must call our professional to move your stuff safely.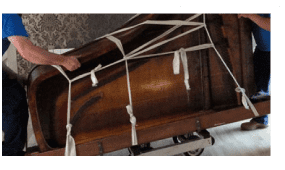 Packing Services
ShifWe have packing and boxes available for every size and requirement to make your moving experience even more enjoyable. Our packing tips help you to pack all your packing items correctly. Our packing service is very economical and safe as compared to others because we use Corrugated boxes, Paperboard boxes, Plastic boxes, Rigid boxes, Chipboard packaging, and Foil sealed bags which gives you an extra guarantee to keep your all removalists safe.
Moving Boxes and Secure Storage
All your storage problems end here at Door 2 Door Movers We have different individual boxes and containers for your safe storage including small and large items. It is best to hire a professional company for moving heavy and bulky items such as furniture, gift items, and office items.
Furniture Removalists/Movers Adelaide
Door 2 Door Movers has hands-on experience in planning the entire furniture removal and relocation process. Removing, packing, and installing furniture takes the greatest share of stress and effort in the removal process. We are the best Furniture Removalists in Adelaide with skilled professionals and updated tools and techniques, which help us in the removal of all types of furniture including –
Big cabinets and wardrobes.
Lounge furniture for your drawing room and visitor's rooms.
Dining furniture or kitchen cabinets.
Office counters, lockers, desks, and closets.
Why Hire Door 2 Door Movers?
Door 2 Door Movers offers a wide range of services that enable you to get all types of help and assistance related to your relocation process from one source. Since removal companies are able to handle so many different tasks, we take care of your move, irrespective of load and circumstances. The major features, which have helped us to earn the fame of being the most reliable removalists of Adelaide, are as follows:
Effective and dedicated service
Our Movers maintains a professional and ethical environment during its work. We use updated tools and machinery and a skilled workforce.
Insurance coverage
To keep you in a peaceful state of mind, we offer you insurance coverage for all the goods that are being moved from your old to a new place.
Affordable Prices
We treat all our customers with ample respect as our primary mission is to provide quality affordable service with a full guarantee of satisfaction for our clients.
24/7 customer care service
Door 2 Door Movers always lends its hands in times of need, round the clock, all 7 days of the week. This makes us one of the Best movers in Adelaide.
Removalists Adelaide – Everything You Need For a Successful Relocation
Welcome, we have skilled removalists in Adelaide to take personal care of your belongings while packing and moving. For this task, we at Door 2 Door Movers have recruited a team of local Removalists in Adelaide and provided them with everything you need for a successful relocation. You can call us at any time and day that is convenient for you to discuss your moving needs and get the right information about everything(timing, prices, etc.)
Moreover, we have a reputation for being one of the best removal companies in Adelaide. We are working 24/7 to solve all your issues. Our team will make sure that your relocation process becomes less stressful. We always provide maximum support to all our customers in any kind of circumstances.
Door 2 Door Movers is Highly Recommended in Adelaide
We've made accessibility to Professional and Reliable Movers and are highly recommended in Adelaide. Our consumers can schedule our services whenever they want. We know how to move your things quickly. Our experts are at your service 24/7 for 365 days a year. Therefore, you can schedule our service at any time. In addition, we are open on Sundays and public holidays. Moreover, you should not be hesitant to choose our budget-friendly removalists service. We provide- house, piano, pool table, office, and furniture removal services.
DOOR 2 DOOR MOVERS: PROFESSIONAL REMOVALISTS COMPANY IN ADELAIDE
Get your move where you want it, More Easy and Safe.
Find Our Removalists Service and Assistance in Adelaide and Suburbs
Whether you are in Adelaide or its suburbs or councils, we can send our team anywhere to help in moving your home, furniture, and office safely. We have many local teams to look after your moving needs and requirements that ask for a quick response and prompt service. Without any delay, we can reach your given location for packing and moving. Our team is always ready to reach your place as everything we need for a successful relocation is already with us. So you can find our removalists service and assistance in Adelaide and Suburbs now for local moves, interstate moves, and other moves.